Tryon Challenge Success!


Thank you to all the riders and volunteers who helped make the Tryon Challenge a success.




We are already planning for a bigger and better 2019!







SHOCKWIZ TUNING TECHNOLOGY - NOW AVAILABLE FOR RENT

ShockWiz is a suspension tuning system for air-sprung mountain bikes that combines high-tech hardware with scientific algorithims to optimize your set up.   ShockWiz is designed for all mountain bike riders, regardless of your experience or bike's intended use. You can tune for every riding style: Efficient (pedaling), Balanced, Playful or Aggressive. Advice for air pressure, spring rate, compression and rebound. We will help you every step of the way.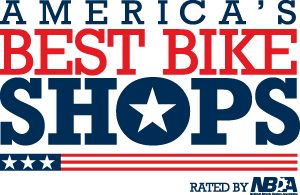 A DIFFERENT KIND OF SHOP

We are not the biggest, fanciest or have the best location, but we try to be the best by starting with the rider - it's all about you and helping you ride.
Treating riders like we want to be treated, awesome service, deep community involvement and great pricing have helped us be selected as one of "America's Best Bike Shops" for three years.